What Makes the Back Bay Unique
November 10 2016
Modeled After Paris
Nestled between Boston Common to the east and Fenway Park on the west, Back Bay hugs the southern shore of the Charles River as it meanders past MIT and Boston University. Today it is considered one of the most exclusive residential areas in the city. Modeled after the elegant, spacious street plan of 19th-century Paris, Back Bay's wide avenues, neat rows of trees and set-back Victorian brownstones all create a feeling of elegance, luxury and privacy.
Local Landmarks
In a city acclaimed for a rich tradition of higher education, it's fitting that the Boston Public Library is one of the highlights of Back Bay. Renowned for its art and architecture, it feels more like a museum. Also make time to see "Quest Eternal," a stunning 27-foot tall Romanesque figure reaching for the sky near the Prudential Center on Boylston Street. It honors humanity's thirst for knowledge, a fitting tribute in a town with more than 400,000 college students.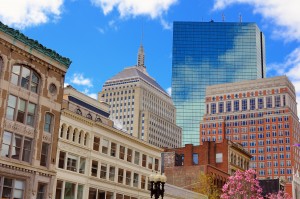 Walking through Time
The best way to experience Back Bay is by walking. Stroll down Newbury Street near Massachusetts Avenue to find neat curios, charming boutiques and interesting vintage shops. Ramble across the Mass. Avenue bridge and head down Marlborough Street to get a great look at the city's extraordinary architecture. Explore Southwest Corridor Park that extends from Jamaica Plain to Back Bay. You'll find a respite from the hustle and bustle of the city in lush parkland between rows of historical brownstones.
Dining and Dancing
After the sun sets, Back Bay nightlife comes alive. At the foot of Beacon Hill sits the Liberty Hotel, which used to be the infamous Charles Street Jail and is now home to two of the hottest restaurants in town: Alibi and Clink. It's where Back Bay's high-end crowd loves to meet, greet and get their drink on. Or try French-New England cuisine at elegant L'Espalier on Boylston Street. It combines sophisticated French cooking with fresh New England ingredients.
Want to dance your way through the night? Try the Charlesmark Hotel on Boylston Street or the Brahmin on Stanhope Street, or groove to 90s music at the Strip by Strega on Arlington Street.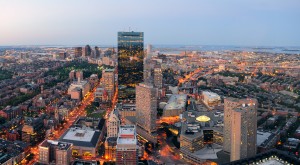 Exclusive and Refined
Back Bay is one of Boston's premiere neighborhoods. It combines an exclusive living environment with captivating history, elegant architecture, high-end dining and nightlife, world-class shopping and lots of fun.
For more information about 30 Dalton,
follow us on Facebook, Twitter, and Instagram!