The Sunset at Skyline Event
September 19 2016
On September 8, 2016, the 30 Dalton team welcomed guests to enjoy a beautiful Back Bay sunset and celebrate the opening of the brand new Skyline Suite. The event was complete with live music, delicious wines, and hors d'oeuvres.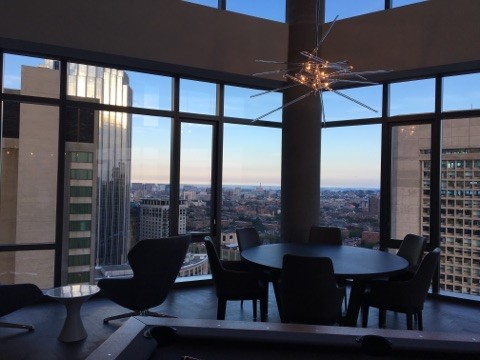 The Skyline Suite is graciously positioned on the 26th floor, and offers a selection of contemporary amenity spaces, each offering its own unique view of Boston and the Back Bay neighborhood. The lounge features towering ceilings, a luxurious stone fireplace, a caterer's kitchen, and a spacious terrace perfect for celebrating a beautiful summer evening.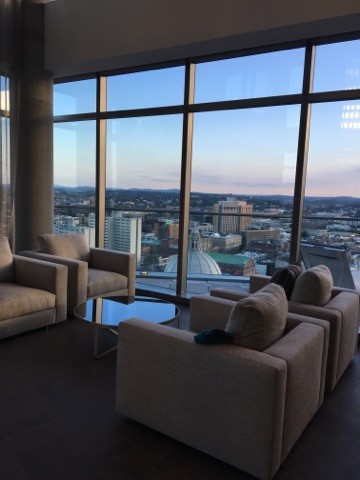 The event took place with a backdrop of panoramic views of quintessential Boston landmarks – Back Bay, the Charles River, Fenway, the Christian Science Center, Symphony Hall, the Prudential Center, and the vibrant South End.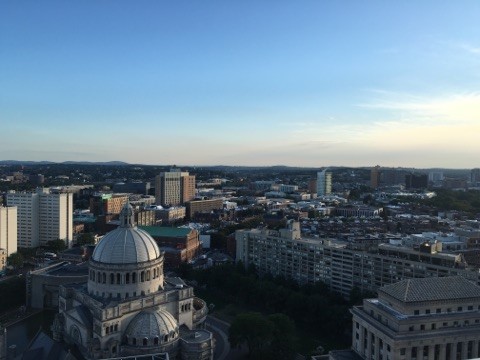 Monique Smith, a talented violinist from Berklee School of Music played classical music, as guests enjoyed champagne and an expansive raw bar.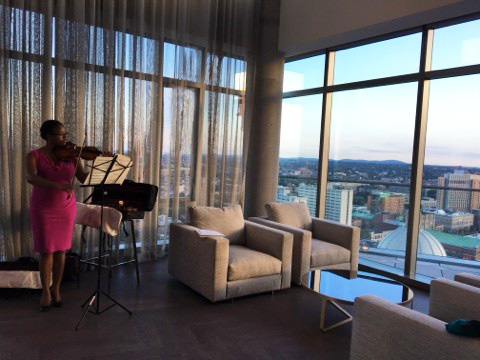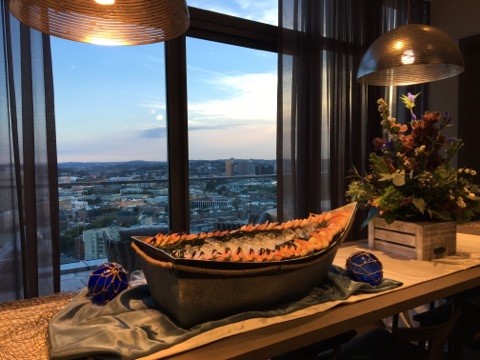 Those in attendance were given exclusive access to after-dark tours of exquisitely decorated models on 30 Dalton's 10th floor. The top-notch 30 Dalton team was present to enjoy the evening, as well as assist with any questions visitors had about the luxury apartment homes.
If you missed Sunset at Skyline, don't despair. The award-winning 30 Dalton team is available seven days a week to give personalized tours of the finest apartment homes Boston has to offer.